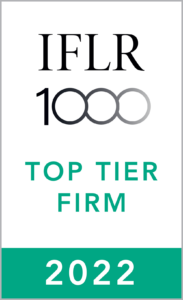 Higgs & Johnson's status as a leading law firm was recently reconfirmed by its tier 1 ranking for the 16th consecutive year in IFLR1000's 2022 law firm and attorney rankings. IFLR1000 is a guide to the world's leading financial and corporate law firms and lawyers covering the business of law in over 120 jurisdictions worldwide.
Higgs & Johnson Partners, Vivienne M. Gouthro and Christel Sands-Feaste and Of Counsel attorney Surinder Deal, were once again recognized in the highly regarded category and Partner, Alexandra T. Hall was recognized in the rising star category. The 'highly regarded' category describes lawyers that are highly regarded by their peers and possess a strong transactional record and the' rising star partner' category recognizes new partners that are working on complex deals.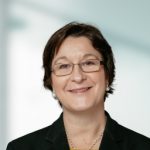 Mrs. Gouthro leads the Firm's Maritime and Aviation Practice and is a corporate and commercial lawyer with over 27 years' experience, and an expert in maritime and international finance with extensive expertise in real estate and development. Vivienne was also recognized earlier this year as an IFLR1000 Women's Leader, an elite ranking category reserved for the most prominent women lawyers across the world working in the areas of law IFLR1000 researches.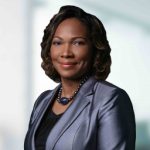 Chair of the Firm's Financial Services, Securities and Investment Funds Practice Groups, Mrs. Feaste, is one of the most sought-after finance lawyers in The Bahamas with over 23 years' experience, primarily focused on financial services, securities, investment funds, digital assets and related Fintech. Christel was also recognized in the IFLR list of Women Leaders 2022, for the second consecutive year.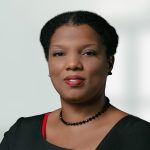 Ms. Hall is Chair of the Firm's Government and Regulatory Affairs Practice Group and has significant experience in local tax law, legal and regulatory issues relating to resort development and operations, gaming law and Government affairs.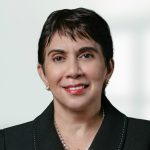 Ms. Deal is a regional expert in corporate and commercial matters with over 35 years of experience who has represented clients ranging from small privately held companies to multinational companies in diverse industries such as banking and finance, manufacturing, real property development, hospitality, and gaming.
Co-Managing Partner, Oscar N. Johnson, Jr., K.C. proudly stated, 'These rankings continue to reinforce that Higgs & Johnson is one of the most prominent law firms in The Bahamas and further reflects the breadth and depth of experience the Firm and it's attorneys are able to offer clients in regard to overseeing major commercial transactions.'
Higgs & Johnson provides clients with innovative, quality and proactive services, and continues to be recognized globally for excellence and integrity. The Firm remains committed to being a world-class, local and offshore provider of legal and professional services.
Higgs & Johnson commemorated its diamond anniversary by hosting a cocktail reception recently to proudly celebrate 75 years of...
Partners successfully complete the MIT Sloan Executive Program - Blockchain and Crypto Applications: From Decentralized Finance to Web 3.