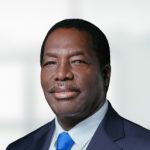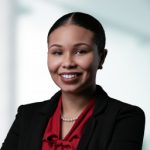 Partner and Chair of the Private Client & Wealth Management practice group, Dr. Earl A. Cash and Associate, Nia G. Rolle, co-authored The Bahamas chapter in The Private Wealth & Private Client Law Review (9th edition) which is published by The Law Reviews. The chapter offers strategic legal analysis and business-focused insight in the area of private client and wealth management in The Bahamas.
Earl is a seasoned trust attorney who specialises in trusts and estates and banking law. He is ranked as a leading lawyer by legal directories IFLR1000, Chambers Global, Chambers High Net Worth and WWL: Private Client. He is said to 'stand out for his exceptional private client expertise and is deemed a specialist in trusts and estates work', according to WWL: Private Client. Earl has also lectured and written articles on the Trustee Act and related legislation.
Nia specialises in wills, estate planning and matters related to trust law and company law. She holds a Bachelor of Laws Degree (Hons.) from the University of the Kent and completed her Bar Professional Training Course at BPP University in London. She also holds an ADR-ODR Accredited Civil-Commercial Mediator accreditation. Nia participated in the mentorship programme as an academic peer mentor in public law and volunteered at the Kent Law Clinic.
You can access the chapter (here) or by clicking the download button below.
The Commercial Entities (Substance Requirements) Act, 2023 ("CESRA") imposes an annual reporting obligation on H&J Corporate Services Ltd. ("H&J...
Multinational Entities Financial Reporting Act, 2018 Register of Beneficial Ownership (Amendment) Act 2020 Register of Beneficial Ownership (Amendment) Act,...