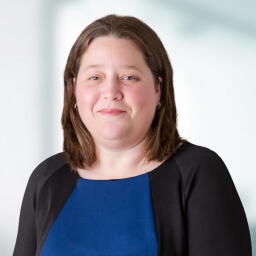 Higgs & Johnson is pleased to announce that Caymanian attorney-at-law, Mrs. Wendy Stenning, has joined the firm as Senior Associate in the Private Client & Wealth Management practice group. Wendy is a seasoned trusts attorney with over twenty years of experience in private client work.
Wendy regularly advises trust companies and high net worth individuals on the establishment and ongoing administration of a variety of trusts including Reserved Powers Trusts, STAR Trusts, Discretionary Trusts, Fixed Interest Trusts, Asset Protection Trusts, Unit Trusts and Pension Trusts. She focuses her practice on the licensing of trust companies; the registration of private trust companies; the establishment of foundation companies; company law; wills; and probate and estate administration.
Country Managing Partner, Gina M. Berry noted, 'We are thrilled to welcome an attorney of Wendy's calibre to the team. I am confident her expertise will complement the team in Cayman as well as The Bahamas.'
Higgs & Johnson has significant experience in offshore and onshore Trusts and Foundations with the firm being an industry leader in offshore and onshore trusts, Private Trust Companies (PTCs), Purpose Trusts and Foundations for families, high net worth individuals and fiduciaries. The team also has considerable experience in estate planning and asset protection.
In the 2022/2023 Budget Communication, the Government communicated its intention to introduce a new tax which will affect high...
According to the 2023 release of Chambers Global, Higgs & Johnson is widely hailed as one of the most...