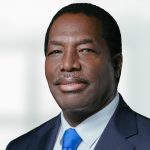 Partner and chair of the Private Client and Wealth Management practice group, Dr. Earl A. Cash and private client and wealth management Associate, Nia G. Rolle, co-authored The Bahamas chapter for the Private Wealth & Private Client Review, 8th Edition which was recently published by The Law Reviews.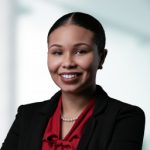 In this chapter, the authors highlight key points that make The Bahamas an important jurisdiction for private client matters. The Law Reviews provide business-focused legal analysis and insight into the most significant jurisdictions worldwide.
The Bahamas chapter is available for download below. The full publication can be accessed here.
Higgs & Johnson aviation attorney, Keith O. Major, Jr., has been appointed Deputy Chairman of The Aircraft Accident Investigation...
Litigation attorneys, Oscar N. Johnson, Jr., Tara Archer-Glasgow, Audley D. Hanna, Jr. and David J. Hanna, provided the Bahamas...