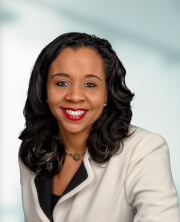 Litigation Partner, Tara Archer-Glasgow, chaired the session – Advocacy in the 21st Century: Challenges and Opportunities – at the IBA Litigation Forum held in Chicago in May. The session engaged delegates in wide-ranging discussions of advocacy challenges such as legal costs driving settlements; new technologies affecting every stage of a dispute – factual, legal and in terms of advocacy skills; and the increasing prevalence of social media as a new source of evidence. Commercial Dispute Resolution (CDR) highlighted the session in their publication. Read more…
The Property (Execution of Deeds and Documents) Act, 2020 (the "PEDDA") came into force on 11 December 2020. The...
Higgs & Johnson continues to be regarded as 'one of the most prominent firms' in the market according to the...