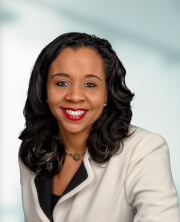 Litigation Partner, Tara Archer-Glasgow, chaired the session – Advocacy in the 21st Century: Challenges and Opportunities – at the IBA Litigation Forum held in Chicago in May. The session engaged delegates in wide-ranging discussions of advocacy challenges such as legal costs driving settlements; new technologies affecting every stage of a dispute – factual, legal and in terms of advocacy skills; and the increasing prevalence of social media as a new source of evidence. Commercial Dispute Resolution (CDR) highlighted the session in their publication. Read more…
Firm receives ranking accolades in the areas of corporate law, dispute resolution and real estate with the release of...
Higgs & Johnson attorneys have been recognized as global thought leaders in the 2020 edition of Who's Who Legal...