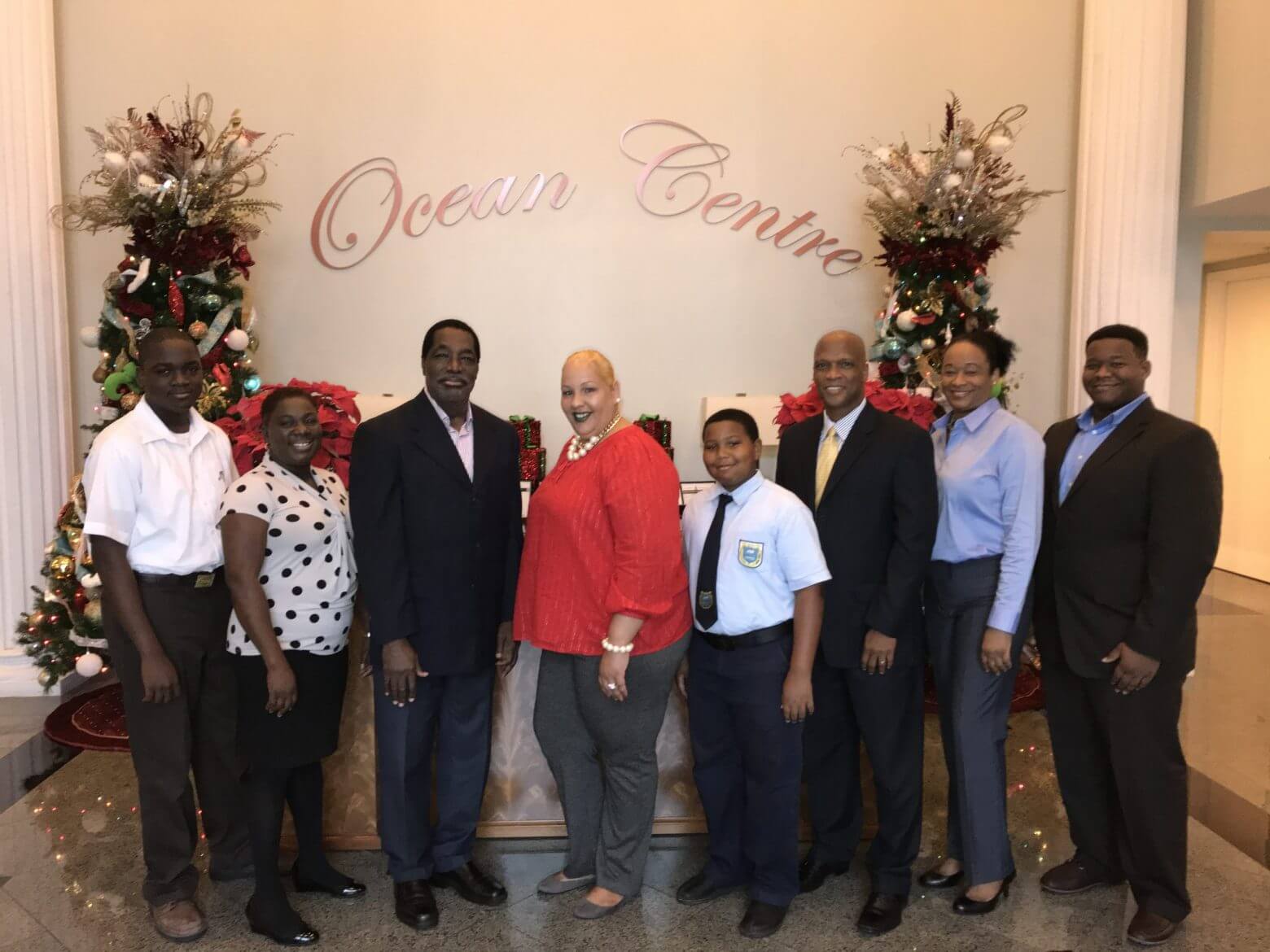 Higgs & Johnson expanded its corporate social responsibility programme with the establishment of the Higgs & Johnson Charitable Trust. A key award of this programme is the H&J Education Award which is given to the highest achieving student of a Firm staff member in the exam categories of GLAT (6th grade), BJC and BGCSE. Higgs & Johnson recently presented the 2019 H&J Education Award to Kai Brice (BGCSE category); Cordero Beneby (BJC category); and Ahkeem Smith (GLAT – Grade 6 category).
Kai Brice is the son of Crystal Brice, Accounts Officer and is currently attending Philander Smith College to which he received a full scholarship. Cordero Beneby is the son of Christine Beneby, Clerical Supervisor and is currently a 10th grader at Nassau Christian Academy. Ahkeem Smith is the son of Alexandria Farrington, Search Clerk and currently a 7th grader at Charles W. Saunders High School.
"Rewarding excellence in education is so very important and we are pleased to recognize students of our staff members that are high achievers," said Dr. Earl A. Cash. "Higgs & Johnson remains committed to investing in the lives of Bahamians in order to make an indelible impact on the advancement of The Bahamas for future generations."
In the 2022/2023 Budget Communication, the Government communicated its intention to introduce a new tax which will affect high...
According to the 2023 release of Chambers Global, Higgs & Johnson is widely hailed as one of the most...