The Partners of Higgs & Johnson wish to announce that and Mr. Audley D. Hanna (Bahamas) and Mrs. Francine E. Bryce (Cayman Islands) have been admitted into the partnership in the respective jurisdictions as at 1st January 2019. Audley, who joined the Firm in 2008, specializes in commercial litigation with a particular focus on employment law, admiralty law, insurance law and intellectual property litigation. Francine Bryce, who joined the Firm in 2010, advises on all aspects of corporate and commercial law, including investment funds and securities, banking and finance transactions.
Global Managing Director, Oscar N. Johnson, Jr. noted, "On behalf of the Partners, I extend heartfelt congratulations to both Audley and Francine for their ascension to the Partnership, and look forward to the significant contributions which they will both make to the Firm in their respective jurisdictions in this capacity." Country Managing Partner of the Cayman Office, Gina M. Berry, noted her particular pleasure indicating that "Francine's admission to partnership will undoubtedly strengthen the Cayman platform and the Firm as a whole".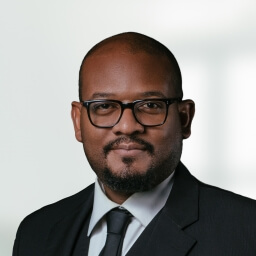 Audley works within the Asset Recovery Unit of the Firm and provides legal advice to individuals, major financial service providers and global corporations regarding multi-jurisdictional litigation, shareholder disputes, fraud, asset-tracing and internal operations. He is actively involved in the International Bar Association (IBA) as a member and is chair of the IBA's Consumer Litigation Committee. Audley co-authored the Bahamas chapter in International Franchising (2016) and has been listed as a leading lawyer by Legal 500 Caribbean (2019).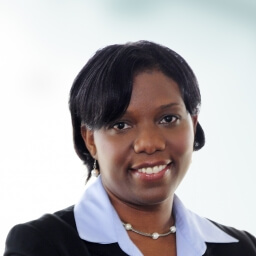 Francine regularly advises on local licensing and regulatory requirements associated with doing business in the Cayman Islands and has significant experience in cross-jurisdictional transactions, including mergers and acquisitions, corporate restructuring. She also specialises in maritime and aviation matters, including ship and aircraft registration, financing and leasing arrangements. Francine is an active Rotarian and a member of the Women's International Shipping and Trading Association (WISTA).
The Commercial Entities (Substance Requirements) Act, 2023 ("CESRA") imposes an annual reporting obligation on H&J Corporate Services Ltd. ("H&J...
Multinational Entities Financial Reporting Act, 2018 Register of Beneficial Ownership (Amendment) Act 2020 Register of Beneficial Ownership (Amendment) Act,...