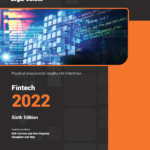 Specialists within the Fintech practice group, Christel Feaste (Practice Group Chair), Portia Nicholson (Practice Group Deputy Chair), Kamala Richardson and Andre Hill provided The Bahamas chapter for the ICLG Fintech Guide (2022). The chapter, which is now available, outlines the fintech landscape, funding for fintech, regulatory regime, accessing of talent and technology in the jurisdiction.
You can access The Bahamas chapter here.
The Opalesque Roundtable (2022) showcases The Bahamas as a jurisdiction of choice for all financial products and services with...
The Legal 500: Aviation Financing & Leasing Country Comparative Guide (2022), that was published today, features Higgs & Johnson...