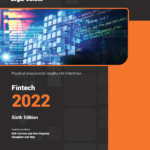 Specialists within the Fintech practice group, Christel Feaste (Practice Group Chair), Portia Nicholson (Practice Group Deputy Chair), Kamala Richardson and Andre Hill provided The Bahamas chapter for the ICLG Fintech Guide (2022). The chapter, which is now available, outlines the fintech landscape, funding for fintech, regulatory regime, accessing of talent and technology in the jurisdiction.
You can access The Bahamas chapter here.
Higgs & Johnson commemorated its diamond anniversary by hosting a cocktail reception recently to proudly celebrate 75 years of...
Partners successfully complete the MIT Sloan Executive Program - Blockchain and Crypto Applications: From Decentralized Finance to Web 3.