Financial Technology (FinTech) can be defined as technology applied to improve financial activities. Over the past decade the development of FinTech has altered the way transactions are conducted. The most significant development in FinTech has been the creation and use of blockchain technology. A blockchain is a decentralized public ledger of peer to peer transactions that does not require an independent third party to verify transactions or act as custodian. It allows for the transfer and validation of authority over an asset. These assets are often referred to as "tokens" which are a digital representation of value or a set of rights within a specific blockchain.
Blockchain technology has a number of uses and the difficulty in regulating these new financial products such as tokens, stems from the variety of functions which may be assigned to them. For example, depending on the type of function, a token may be classified as money, property, utility or security. Regardless of how a token or financial product is classified, it is essential that The Bahamas has adequate legislation, regulation and policy to ensure clarity, certainty and protection for consumers and investors.
We have received enquiries from FinTech companies that are interested in setting up and providing these new financial products from within The Bahamas but have had to advise that the existing legislation is inadequate. Other jurisdictions have encountered similar problems with trying to use existing legislation and policy and deciding on the best government entity to regulate the various types of financial products. As a result, countries within the region such as Bermuda and Anguilla have already enacted legislation to deal specifically with virtual currencies, digital assets and initial coin offerings ("ICO"). In May of this year, Anguilla enacted the Anguilla Utility Token Offering Act, 2018 (the "AUTO Act") for the regulation of ICOs. Bermuda has enacted the Digital Asset Business Act, 2018 (the "DABA") for regulating the Fintech sector in Bermuda. Specific legislation crafted within the FinTech sector creates clarity and confidence for stakeholders. For example, the ability to define key terms. The AUTO Act defines terms such as blockchain, smart contract, token and utility token. On the other hand, the DABA outlines the application process and the types of licences that can be obtained to provide activities to the general public such as issuing, selling or redeeming virtual coins, tokens or any form of digital asset, operating as an electronic exchange or providing custodial wallet services. Customers and investors can make better informed decisions when they are able to ascertain how a particular financial product will be classified and the regulations and policy surrounding it.
The Bahamas has a reputation for having an efficient financial services industry and is known as an international financial centre. The developments in FinTech undoubtedly impact the financial services industry of The Bahamas. It is imperative that The Bahamas keeps pace with these developments in order for the financial services industry to stay viable. The Bahamas has recognized the obvious impact of FinTech and there have been a number of conferences and seminars in 2018, in which experts have been invited to educate stakeholders and to further the discussion and debate as to the best way forward for regulating and allowing the provision of these new financial products from within The Bahamas. The government has also shown some commitment by promoting Grand Bahama as a FinTech centre. GIBC Digital, a company that provides digital solutions in automation, data intelligence, cyber & fraud, customer experience as well as regulation & compliance, has announced its intention to make a significant investment and establish its office in Grand Bahama.  This is promising. In addition, the establishment of The Bahamas Financial Services Board Fintech Working group, which provides recommendations to the government and regulators, is essential in ensuring that the needs of stakeholders are addressed through collaborative engagement.
Blockchain technology has most notably been used for cryptocurrencies which are decentralized digital currencies that generate units of currency and validate transactions independent of a central bank or government. Cryptocurrencies derive their value from being able to convert into other fiat currencies. The Bahamas faces a further impediment here with its exchange control restrictions. Presently, the Bahamian dollar is not a readily convertible currency with other fiat currencies around the world. This is an illustration that the legislation, regulation and policy in The Bahamas will have to be addressed even outside of the FinTech sector to be competitive as the exchange control restrictions are not conducive to the use of cryptocurrencies by Bahamian residents and to the setting up of cryptocurrency exchanges in The Bahamas. However, at the recent Bahamas Blockchain and Cryptocurrency Conference held in Freeport, Grand Bahama, the government has announced its intention for the Central Bank of The Bahamas to launch its own digital currency. This will assist, particularly in the Family Islands, where commercial banks have begun to downsize leaving a number of Bahamian residents unbanked.
The scope and applicability of FinTech is large.  However, in order for The Bahamas to position itself at the forefront of the region, its FinTech sector must have clarity and certainty which is provided with specifically crafted legislation. This is paramount in creating confidence and attracting investors and developers. However, there is a fine line between protecting investors and consumers from the inherent risks of new creative financial products and over regulating, thereby stifling the FinTech sector. Time is of the essence, as the opportunity cost of being left behind is unquantifiable.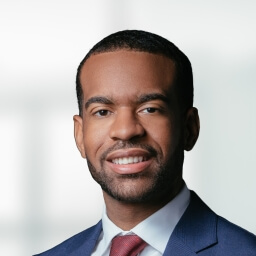 ABOUT THE AUTHOR
Andre Hill is an Associate in the firm's Commercial Transactions Practice Group where his practice centres on finance, banking and commercial law.
The information contained in this article is provided for the general interest of our readers, but is not intended to constitute legal advice. Clients and the general public are encouraged to seek specific advice on matters of concern. This article can in no way serve as a substitute in such cases.
Copyright ©2018 Higgs & Johnson. All rights reserved.
The Commercial Entities (Substance Requirements) Act, 2023 ("CESRA") imposes an annual reporting obligation on H&J Corporate Services Ltd. ("H&J...
Multinational Entities Financial Reporting Act, 2018 Register of Beneficial Ownership (Amendment) Act 2020 Register of Beneficial Ownership (Amendment) Act,...