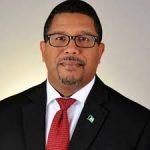 The Hon. K. Peter Turnquest was born on August 22nd, 1964 in the Bahamas and earned his Bachelor of Business Administration from Prairie View A&M University, and his MBA from Nova Southeastern University. He is a Certified Public Accountant and has been in public and private practice for over 30 years in the area of financial accounting and reporting, audit, corporate services, merges & acquisitions, receiverships and liquidations. Mr. Turnquest has had wide business experience having led international sales and manufacturing operations in several countries.
He is a former president of the Grand Bahama Chamber of Commerce; past Assistant Governor, Rotary International District 6990; past Substitute Grand Master, District Grand lodge of The Bahamas, Scottish Constitution; past president, Alpha Phi Alpha Fraternity Inc., Iota Epsilon Lambda Chapter, Nassau, Grand Bahama Chairman Bahamas Scout Association.
The Hon. K. Peter Turnquest was elected to parliament for the first time on May 7th, 2012, as the Member of Parliament for East Grand Bahama. Following successful re-election on May 10th, 2017, Hon. Turnquest was appointed Deputy Prime Minister and Minister of Finance of The Commonwealth of The Bahamas.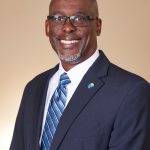 Mr. Jeffrey Beckles was born in the historic community of Chippingham, at a time when community was a priceless commodity, it was that sense of community and belonging that gave way to the formation of the values that has gotten him this far in life. He received his education at the Nassau Christian Academy, College of the Bahamas, PGA School of Business and the Tennessee Temple University.
Mr. Beckles is a twenty-three year veteran of the tourism hospitality sector having held several senior management positions with major hotel/casino/golf operations in the Bahamas and throughout the region. Those include but are not limited to:- Bahamas Princes Hotels & Casino; PGA Tour Marketing; Kerzner International; Atlantis Resort & Casino; One and Only Ocean Club; The JACHARIC Group of Companies; and the National Sports Authority of the Bahamas.
Mr. Beckles' strong commitment to national development, focused leadership and success in his career lead to his appointed as Chief Executive Officer of the Bahamas Chamber of Commerce & Employers Confederation. A role that he cherishes and looks forward to making his contribution toward a better Bahamas.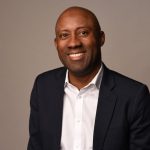 Dr. Allan Wright is currently the senior country economist for the Inter-American Development Bank's Country Office in Nassau, The Bahamas. Prior to his IDB assignment, he was a senior economist at the Central Bank of Barbados, and he spent 2 years as a Researcher at the Center for Monetary Studies in Latin America (CEMLA). Dr. Wright is a skilled econometrician with extensive skills in macro-structural modelling and strong macroeconomic and quantitative reasoning skills. He has substantial knowledge of EVIEWS, MATLAB, DYNARE in running computable general equilibrium (CGE) models and has conducted capacity building and training in macroeconomic modelling.
Dr. Wright received his Ph.D in Economics from the University of the West Indies in 2011. Since receiving his doctoral degree, he has continued his ten year involvement in the field of Economics and publishing articles in regional and international journals in the areas of public debt, fiscal sustainability, monetary and macroprudential policies. His research has been recognized with peer-reviewed publications. During the last year, he has authored various papers that have been accepted by the Econometric Society Meetings (in Asia, Europe and Latin America), the Latin American Economic Association Annual Meeting, and the Latin American and the Caribbean Central Bank Research Network Annual Meeting.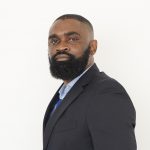 Mr. Jeremy Stephen has extensive experience in private equity, and economic consulting across the Region and in Barbados. He is a former President of the Barbados Economics Society and his core consulting specialities include corporate advisory; financial due diligence; economic analysis; economics of cryptocurrencies, and web and app development. He has provided business advisory services, inter alia, to the Government of Barbados; the Caribbean Development Bank; One Caribbean Media; The Craane Group (Merrill Lynch); and G&A Communications. He currently serves as a Non-Executive Board Director at COSCAP (Barbados).
He lectures in Banking & Finance at the University of the West Indies – Cave Hill Campus. His research in cryptocurrencies has produced the widely regarded research paper in conjunction with Professor Winston Moore: "Should Cryptocurrencies be included in the Portfolio of International Reserves held by the Central Bank of Barbados?"
As a Commonwealth Scholar, Jeremy received his MSc. Finance degree with a concentration in Portfolio Management, Financial Statement Analysis and Entrepreneurship from Imperial College London in 2007, and the BSc. Economics in 2005 from the University of the West Indies-Cave Hill Campus, with First Class Honours.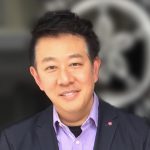 Mr. Jay Joe is a technologist with over twenty years of diverse experience building technology solutions. He co-founded NZIA to help people better connect with money utilizing the power of decentralized payment systems. Jay's most recent project prior to Sand Dollar involved the tokenization of electricity for decentralized utility payments in Africa.
Jay's passion for technology encompasses a broad spectrum of industries. Prior to NZIA, he founded a risk management firm providing advanced security technologies for critical national infrastructure, nuclear power plants and governments. Jay's experience also includes the development of renewable energy technologies, transport projects with Hyundai Rotem, port infrastructure with Doosan Heavy Industries, petrochemical markets, and the Innovation and Science Council of British Columbia. Jay has also served as the Chief Operating Officer of 2dobiz, a publicly held enterprise solutions provider that developed an online B2B platform in partnership with the United Nations Industrial Development Organization (UNIDO).
Jay has a degree in Chemical Engineering from the University of British Columbia. He holds a CISSP designation for information systems security, the premier cybersecurity certification in the industry recognized by the US Department of Defense and the US National Security Agency.
The Commercial Entities (Substance Requirements) Act, 2023 ("CESRA") imposes an annual reporting obligation on H&J Corporate Services Ltd. ("H&J...
Multinational Entities Financial Reporting Act, 2018 Register of Beneficial Ownership (Amendment) Act 2020 Register of Beneficial Ownership (Amendment) Act,...