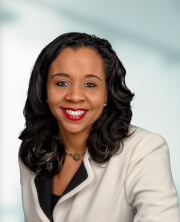 Litigation Partner, Tara Archer-Glasgow, is a panelist for the session entitled 'International Value Recovery: Emerging Issues & Developments?' at the annual Offshore Alert Miami conference scheduled for 28-30 April in Miami, FL.
Mrs. Archer-Glasgow will join other leading international fraud and value recovery attorneys in discussing emerging and dominant issues that impact one's ability to be successful and effective. This interactive session will provide an opportunity for attendees to have their questions answered by experts who have 'been there, seen it, done it'.
The Offshore Alert conference takes a holistic approach to financial crime by covering the full spectrum of issues in Offshore Finance and offers a neutral forum to discuss and analyze all material aspects that affect individuals and corporations conducting business in or through Offshore Financial Centers.
ABOUT THE SPEAKER
Tara is a highly experienced Dispute Resolution lawyer with more than 20 years of legal experience in all aspects of commercial litigation, with a particular focus on banking and compliance, employment, company law and admiralty law. She supervises the Asset Recovery Unit within the firm and has been ranked in the area of dispute resolution by leading legal directories Chambers Global, Legal 500 Caribbean and Who's Who Legal.