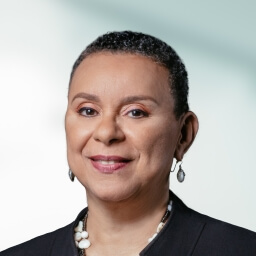 Of Counsel, Heather Thompson, will represent The Bahamas in the session 'Jurisdiction Update: Cayman v Bermuda v Bahamas' at the Transcontinental Trust Conference taking place in Geneva at the end of April.
Heather will speak to issues such as confidentiality of court proceedings, firewalls, Hastings-Bass, arbitration of trust disputes, Foundations and regulatory developments in The Bahamas. This segment aims to update the attendees on recent news and views from the Offshore Americas Islands with panelists also discussing what they wish offshore trustees were more alive to/aware of when using their jurisdictions as the proper law for trusts.
ABOUT THE SPEAKER
Heather has extensive experience in international trust and company administration giving her a unique perspective in counselling clients on the creation of trusts and ownership structures. Her practice includes wills, applications for probate, estates administration, foundations, private trust companies, issues in company law and international commercial contracts. She specializes in advising individual clients on estate planning matters.