Higgs & Johnson has remained a top tier firm for the last decade as evidenced by IFLR1000's recent release of its 2020 firm and attorney rankings. The guide to the world's leading financial law firms noted that the firm has a 'very practical legal knowledge combined with an astute legal view of the local environment', with sources stating that 'the firm's work is of the highest quality'. The firm received the highest ranking (Tier 1) and was recognized by clients for their 'understanding of the financial and corporate sector'.
In the Cayman Islands, private equity clients praised the team for being 'stellar' indicating that 'their understanding of global law applied to Cayman was bar none'. Clients were impressed with their ability to 'apply legal knowledge to business situations' further commenting that 'very few firms can run the entire spectrum of the gauntlet'.
Partners, Surinder Deal, Vivienne Gouthro and Christel Sands-Feaste were ranked by IFLR1000 as Highly Regarded with Senior Associate, Alexandra Hall being ranked as a Rising Star.
Highly Regarded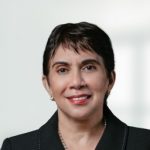 Surinder Deal is an experienced practitioner in the areas of Corporate and Commercial Law who has been consistently ranked by IFLR for the last decade. She has represented clients ranging from small privately held companies to multinational companies in diverse industries such as banking and finance, manufacturing, real property development, hospitality, and gaming.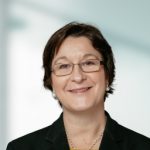 Vivienne Gouthro is a corporate and commercial lawyer specialising in ship and international finance. She acts primarily as local counsel for major international financial institutions, providing legal advice on complex international finance matters and all aspects of international maritime transactions and commercial acquisitions and sales.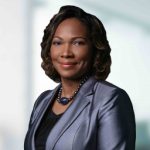 Christel Sands-Feaste is a highly experienced commercial lawyer with a practice focus on corporate and commercial law, asset financing, mergers and acquisitions, financial services and investment funds. Christel has acted for institutional and private clients on domestic and cross border transactions in the hospitality, gaming, financial services and utility sectors. This will be Christel's ninth consecutive ranking by IFLR, one of the world's leading legal directories.
Rising Star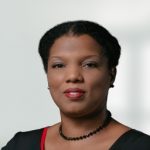 Alexandra Hall has experience in local tax law, corporate and commercial law, legal issues relating to resort development and operations, gaming law and regulation. She regularly advises clients on day-to-day legal issues including licensing and compliance matters as well as other general corporate matters associated with the establishment and operation of a business in The Bahamas.
With the release of the 2024 edition of Legal 500 Caribbean, Higgs & Johnson continues to be recognized as...