A 'Stellar Team' in the Cayman Islands
Higgs & Johnson has been lauded by IFLR1000 (2020 edition) for having "a stellar team" in the Cayman Islands with clients stating that "their understanding of global law applied to Cayman was bar none." The Guide to the world's leading financial law firms ranked the Cayman office in the areas of financial and corporate and investment funds. Clients praised the firm for their "ability to apply legal knowledge to business situations."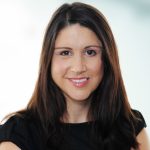 Attorney, Gaela Fitzgibbons, having recently reprised her role as Head of Funds in Cayman was said to  "provide by the far the best structural knowledge for fund advisory bar none." She was further applauded for "her analytical ability to take complex situations and conclude with solutions and a way forward", with clients stating that this is "what every fund needs from legal."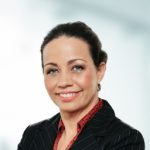 Country Managing Partner, Gina M. Berry, in response to the recent release noted, "I am very pleased with the positive reviews from our clients as documented in the 2020 edition of IFLR1000. Our goal is to continue exceeding our clients' expectations by providing exceptional legal services that translate to success for our clients and their businesses.
The Cayman office is a full service legal practice and has particular expertise in mutual funds, offshore investment vehicles, insolvency, civil litigation and real estate.
Introduction Arising from the emergence of COVID-19, it has become obvious that there shall be a massive impact upon...
The issue provides guidance to Bahamian employers as to their obligations during COVID-19; the principles of testamentary freedom and...