Organ Donation and the Question of Consent – A Cayman Perspective
The Cayman Islands implemented The Human Tissue Transplant Law, 2013 (the "Transplant Law") on 31 July 2018, to regulate the donation of organs and human tissue in the Cayman Islands for medical purposes. While this advance in legislation has been long awaited and welcomed by most, organ donation creates many legal and ethical challenges.
A key issue related to organ donation is what should constitute consent on the part of an organ donor. The question of how consent should be legally determined is a complex and emotive issue. Free, voluntary and informed consent from the organ donor is generally acknowledged as key for organ donation to ethically proceed. The immense need for organ transplants has caused many jurisdictions to move away from this principle. This article explores some of the concerns regarding the question of consent in relation to organ donation, and discusses the Cayman Islands approach to this complex issue.
Deemed Consent
Severe shortages in organs available for transplant have caused many jurisdictions to adopt a "deemed consent" approach. In those jurisdictions, rather than having an "opt in" system of consent, instead one must "opt out" if one does not wish to be an organ donor.
A key argument for supporting the push for the deemed consent approach is that while surveys in some jurisdictions show an overwhelming majority of persons in support of organ donation, many of those same persons never take the step to register as an organ donor, resulting in a low donation rate*. On the other hand, it would be morally wrong for those with religious or other personal reasons for objecting to organ donation to have their wishes ignored if they should fail, for whatever reason, (e.g. ignorance of the law) to officially opt out. What about those persons who are simply undecided?
The deemed consent approach also raises legal and ethical questions for other groups of persons. What happens to minors or others suffering from incapacity that are not legally capable of consenting and by the same token are not capable of opting out? What about those persons only temporarily resident or vacationing who die in a jurisdiction where deemed consent applies, in circumstances leaving them with organs capable of transplant?
England is one jurisdiction that is transitioning to a deemed consent approach. The Organ Donation (Deemed Consent Act) 2019 ("the Act") has been approved by Parliament and will come into effect in April 2020. The Act provides that the deemed consent approach will not apply to: (i) persons under eighteen years of age, (ii) persons who have not been ordinarily resident in England for a period of at least twelve months immediately prior to death, and (iii) persons who did not have the capacity to consent for a significant period before death. For those other persons who have not formally opted in or out under the English registration system, if a family member provides information immediately before death that would lead a reasonable person to conclude that the person concerned would not have consented, no organ donation should proceed.
While England has positively sought to legally address ethical concerns relating to the deemed consent approach, one can imagine situations in which it is possible that even with these safeguards in place, a donation from a person who would have opted out or conversely who would have opted in, may have their wishes denied. Is it realistic to expect that family members really will get it right or even to assume that everyone has family members?
The Cayman Islands have taken a more conservative approach under the Transplant Law. In accordance with the Transplant Law, the Cayman Islands Government appointed individuals to the Human Tissue Transplant Council ("the Council"). Under the Human Tissue Donation and Transplant Regulations, 2018, one of the functions of the Council is to maintain a Tissue Donation Register for the Cayman Islands. The Council shall only register a person as a donor if it is satisfied that the person –
(a) is an adult;
(b) is not suffering from a mental disorder that renders the person incapable of understanding the nature and consequences of the donation;
(c) is making the donation voluntarily; and
(d) is adequately informed about and understands the nature and consequences of the donation.
The Human Tissue Donation Register maintained by the Council shall be the only human tissue register having legal validity for purposes of a donation in the Islands.
Organ Trafficking
The severe shortage in organs available for donation has also raised a deeper issue relating to consent as organ trafficking and transplant tourism has emerged in response to this challenge**. Organ donation has started to take a commercial route whereby people donate their organs in exchange for cash. It is argued that persons deciding to sell an organ are, after all, making the decision voluntarily. Unfortunately, it is believed that the reality is that many times a decision to donate a kidney is due to the donor being in financial distress. One has to question how free, voluntary and informed their decision really is in such cases. Are they aware of the jeopardy in which they are putting their health and the risk of death? If there were financial means or other support available to them would they really make a decision to donate an organ in exchange for cash?
The Cayman Islands have adopted a conservative approach that prohibits commercial dealing in human tissue but it does allow some flexibility to cover reasonable costs associated with certain aspects of the transplant process and the Council can approve the purchase of tissue if special circumstances exist.
The Transplant Law generally prohibits trading in human tissue including organs. It provides inter alia that a person shall not –
(a) buy, agree to buy, offer to buy, hold himself out as being willing to buy, or inquire whether a person is willing to buy, or inquire whether a person is willing to sell tissue;
(b) give or receive benefits for the supply of, or for an offer to supply tissue; or
(c) initiate or negotiate any arrangement involving the giving of benefits for the supply of, or for an offer to supply, tissue.
The Transplant Law does not prevent the giving of reasonable costs associated with –
(a) the importation and exportation of tissue into and out of the Islands;
(b) the transportation, removal, evaluation, storage and processing of tissue to, from or at a tissue bank; and
(c) the distribution from a tissue bank of tissue removed in accordance with the Transplant Law.
The Council may, by a permit in writing, authorize a person to buy tissue from the body of another person subject to such conditions and restrictions as may be specified in the permit, if the Council considers it desirable by reason of special circumstances to do so.
Implementation of the Organ Donation System
While the Transplant Law is now in effect, there is still much work to be done. The Council continues to work on developing a framework that establishes criteria and guiding principles that regulate the local human tissue transplant centres. The Ministry of Health for the Islands has expressed its commitment to engaging with the pubic to address cultural attitudes and fears surrounding organ donation and to keep the public informed as the organ transplant process develops.
The Cayman Islands has taken a momentous step in its legal and medical history by implementing legislation to allow organ donation and transplant locally. The Islands have taken the approach that free, voluntary and informed consent by adults with full capacity during their lifetime is necessary. There are those that may say it does not go far enough to address the urgent local and international need for organ donors. Nonetheless, for a country with a very small but transient and culturally diverse population that is only just beginning its journey in the world of organ donation, this is a sound approach and a mammoth step forward. As the Ministry of Health seeks to educate the public about organ donation, it is hoped that the Transplant Law will be embraced leading to the registration of significant numbers of persons as organ donors.
*See paragraph 11.1 of Organs for Transplants: A report from the Organ Donation Taskforce, Organ Donation Taskforce, Department of Health, UK published in January 2008 
**Transplant ethics under scrutiny – responsibilities of all medical professionals, Croat Med J 2013 Feb; 54(1) 71-74, Torsten Trey, Arthur L. Caplan, and Jacob Lavee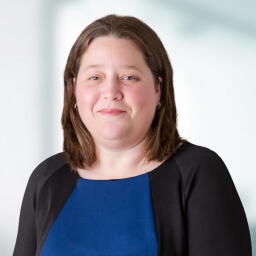 About the Author
Wendy Stenning is a senior associate in the firm's private client and wealth management group in the Cayman Islands. She has significant experience advising trust companies and high net worth individuals on the establishment and ongoing administration of a variety of trusts.
*Previously published in TerraLex Connections, December 2019
The information contained in this article is provided for the general interest of our readers, but is not intended to constitute legal advice. Clients and the general public are encouraged to seek specific advice on matters of concern. This article can in no way serve as a substitute in such cases.Copyright ©2019 Higgs & Johnson. All rights reserved.
Introduction Arising from the emergence of COVID-19, it has become obvious that there shall be a massive impact upon...
The issue provides guidance to Bahamian employers as to their obligations during COVID-19; the principles of testamentary freedom and...